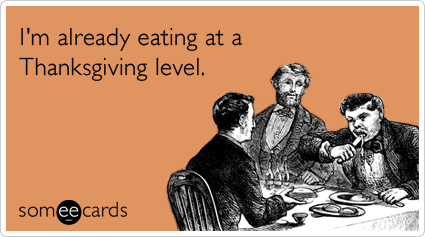 Let's talk about Thanksgiving. It's my all-time favorite holiday, and yes, it's because I absolutely love food.
But what I love even more than food itself is the experience of enjoying and sharing a meal with loved ones.
Sure, I talk about food as fuel for fitness and sustenance for a healthy body all of the time. But sometimes it's more than that. Sometimes, like on special occasions like Thanksgiving, it's a means of bringing people together. It provides family and friends with the opportunity to sit down at a table together, converse and just enjoy each other's company.